Forum Posts
In ADVENTURERS OF INNEATH
Hi Matteo. Not sure if anyone has let you know, but the following supported STL files were missing from the pledge manager download. It's the Durgin_Hammer and the Durgin_Shield. Any chance you can send us a link to download them - thanks.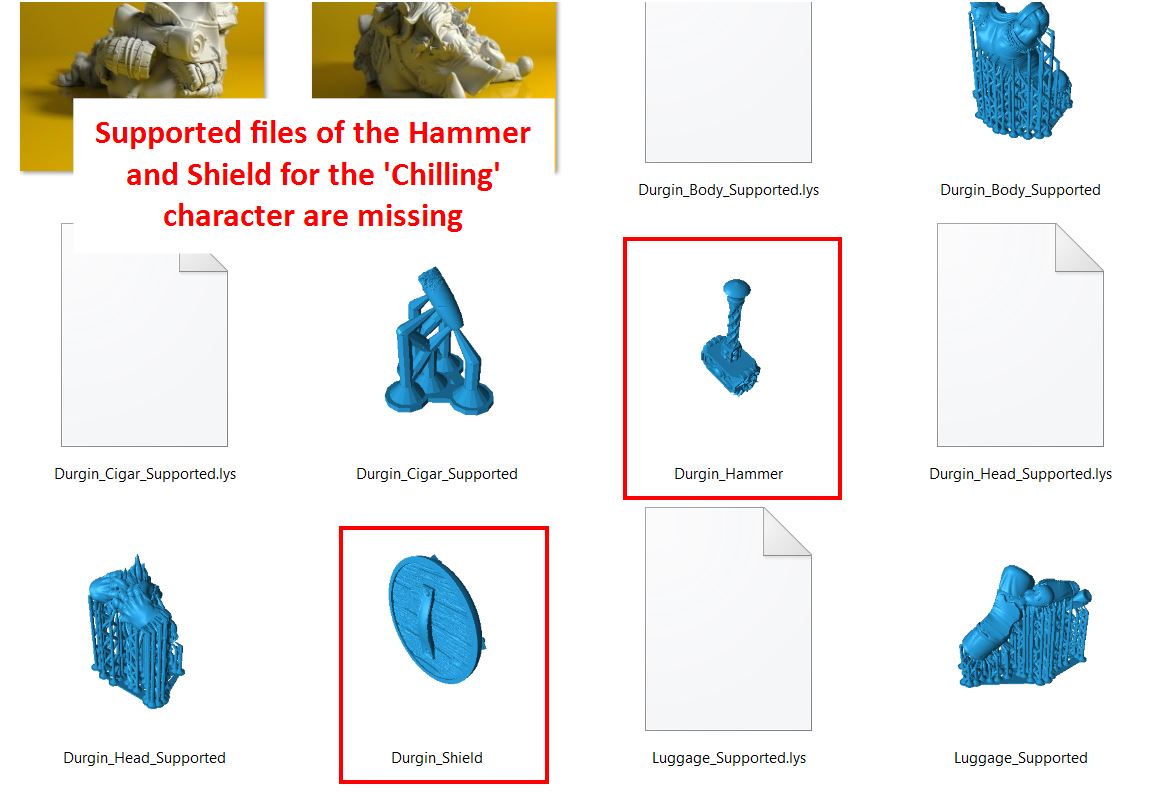 In ADVENTURERS OF INNEATH
Some pics below of Warden, Little Pest, Chilling (part only), Payday and Before the Battle, all printed at 32mm scale using the settings specified in my previous post ("Warden 3D printed at 32mm"). Excuse the blue-tack but I don't want to glue all the parts until after they are painted. Some joints need filling and some clean-up still required. Some of the old Iron Crow characters have been shown alongside for context. Brewmaster Beerrant is an original resin model - hence the different colour.
In ADVENTURERS OF INNEATH
Thanks DPF for yet more amazing sculpts. As soon as the Pledge Manager went 'live' this morning I downloaded the STL bundle (the process was straight forward). I am fortunate to own an Anycubic Photon Ultra (Digital Light Processing) 3D printer. The resolution it can print is amazing. However I was a little worried merely scaling down a pre-supported file of a 75mm miniature to 32mm scale would mean the supports would be too small / thin and the print would fail. But it printed fine first time, using the settings below. I rescaled the pre-supported files of Warden from 75mm to 32mm (i.e. 43%). I set the layer thickness on my 3D printer to 0.01mm, created the sliced file and printed. All other slice settings were the default values. Resin used was the grey DLP Craftsman resin. The print took just over 8 hours.......well worth the wait; some pics below.